http://www.kickstarter.com/projects/576717236/214122685/edit#the-basics
Personal and Portable Design School in a box with  re-usable building materials from RAFT for rapid prototyping in class and outside the classroom.
because ideas can come anytime and anywhere

Creative, Engaging, Portable, Personal, Educationally Sound, Scaleable, Sustainable, and Accessible
Reused shoe boxes and material make our carbon foot print close to zero or deluxe model.
inside (samples)
and Design Thinking Process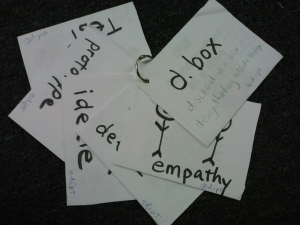 Empathy- tell me more about- (roleplay)
define- is this the right problem?
ideate- build off of each others' ideas
prototype- rapid ( so you are not over-invested)
test- get feedback from others and be open-minded.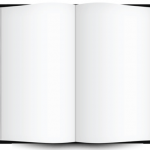 with checklist and top ten tips with explanations, and skype support.
1. fail, fast, and frequently- Tina Seelig
2. take appropriate risks
3. think big, that is why the paper is 11 x 17.
4. carry it with you, great ideas come any time and anywhere
5. work with a partner to collaborate
6. play upbeat music during process
7. ask why?  not what
8. defer judgement
9. visuals
10. diy and role play